Help
How To Run Car Line
Once your school has been set up you will need to create a strategy for using JoeyQueue to help run Car Line. To help visualize the process we will use the example school shown below. The school consists of an elementary building (blue) and a middle school building (pink) a two lane road going between these buildings.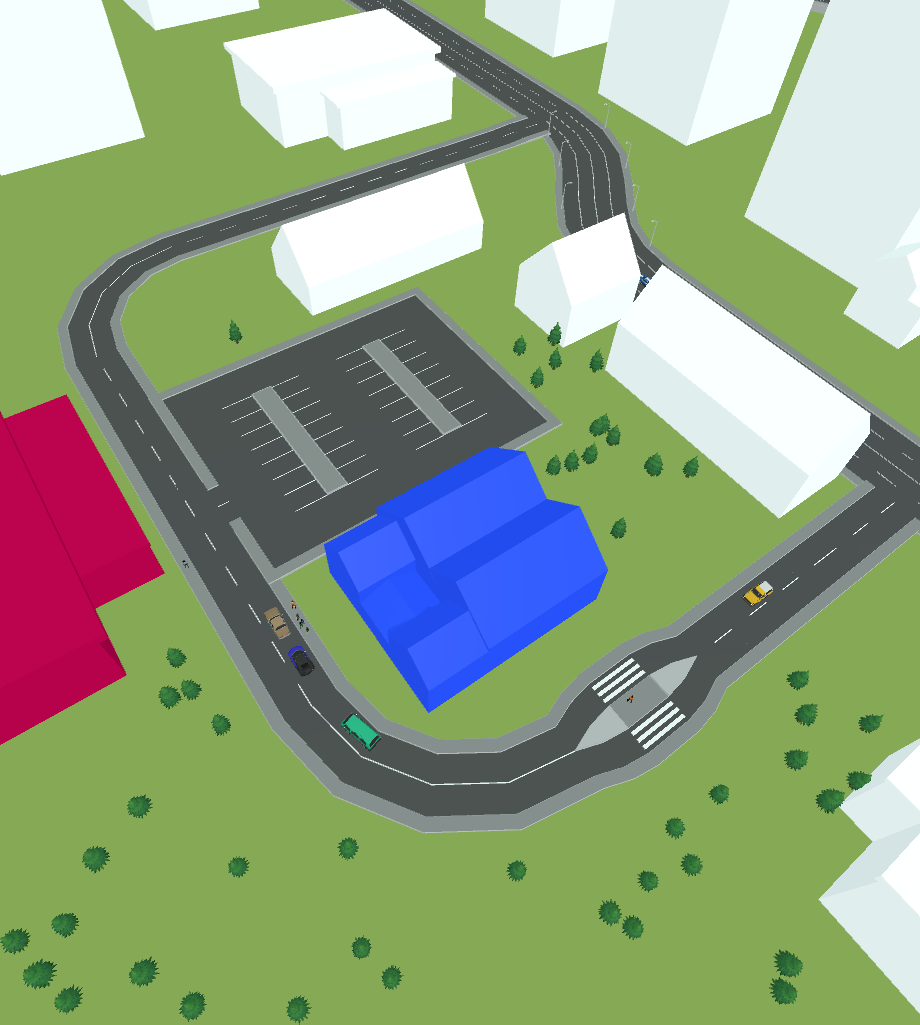 1) When guardians arrive they will enter from the main road, drive to the split. Guardians going to the elementary building will keep right and guardians going to the middle school will keep left.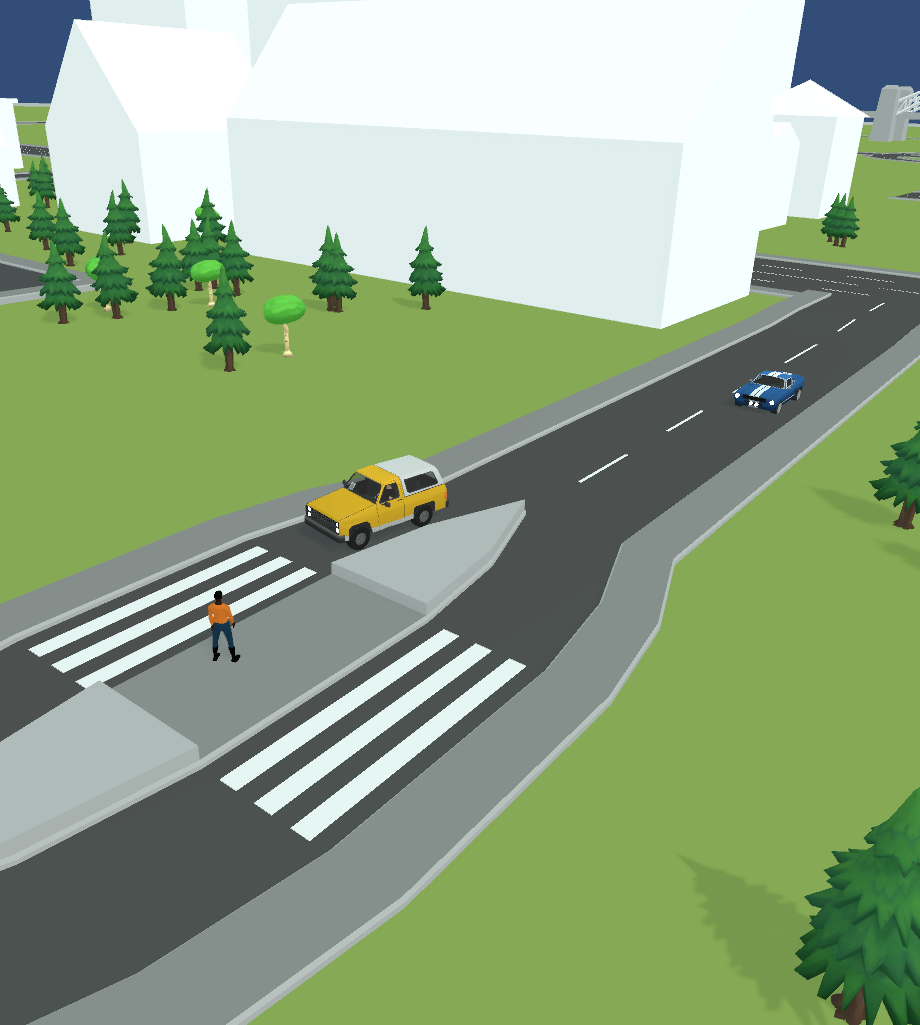 2) Once the guardian reaches the crosswalk they will stop, and a faculty will scan the QR code or enter the vehicle's Quick-Pin. This code will allow the faculty to add the vehicle to the Car Queue.
3) As soon as the Faculty memeber adds the Guardian's vehicle to the queue the other Teachers will receive a notification letting them know that the student's guardian has arrived. The teacher incharge of that student will send the student to the line to be picked up.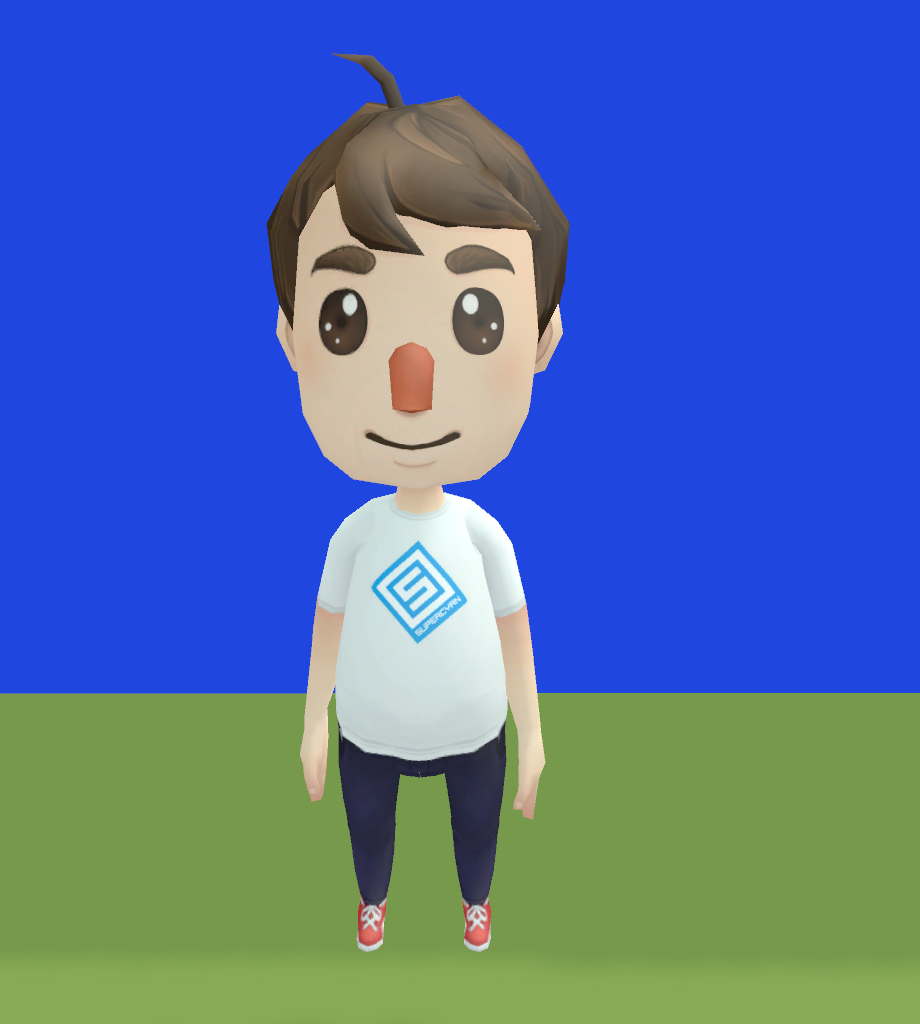 4) At the same time the guardian will drive forward and join the queue. In the picture below, the guardian in the yellow Jeep has three vehicles in front of him.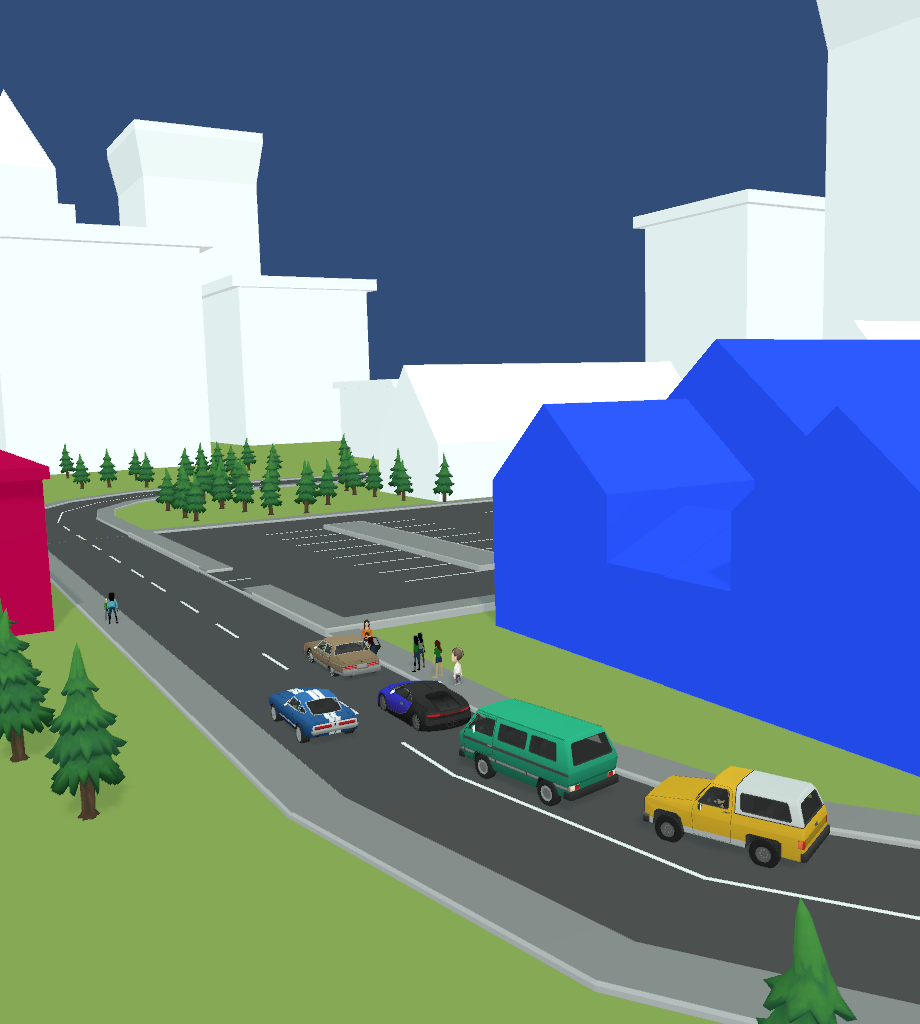 5) Once the guardian comes to the front of the queue, the teacher will check JoeyQueue to determine that the correct student is being picked up by the correct vehicle. The teacher will also ask the student if they know the driver as an additional level of safety.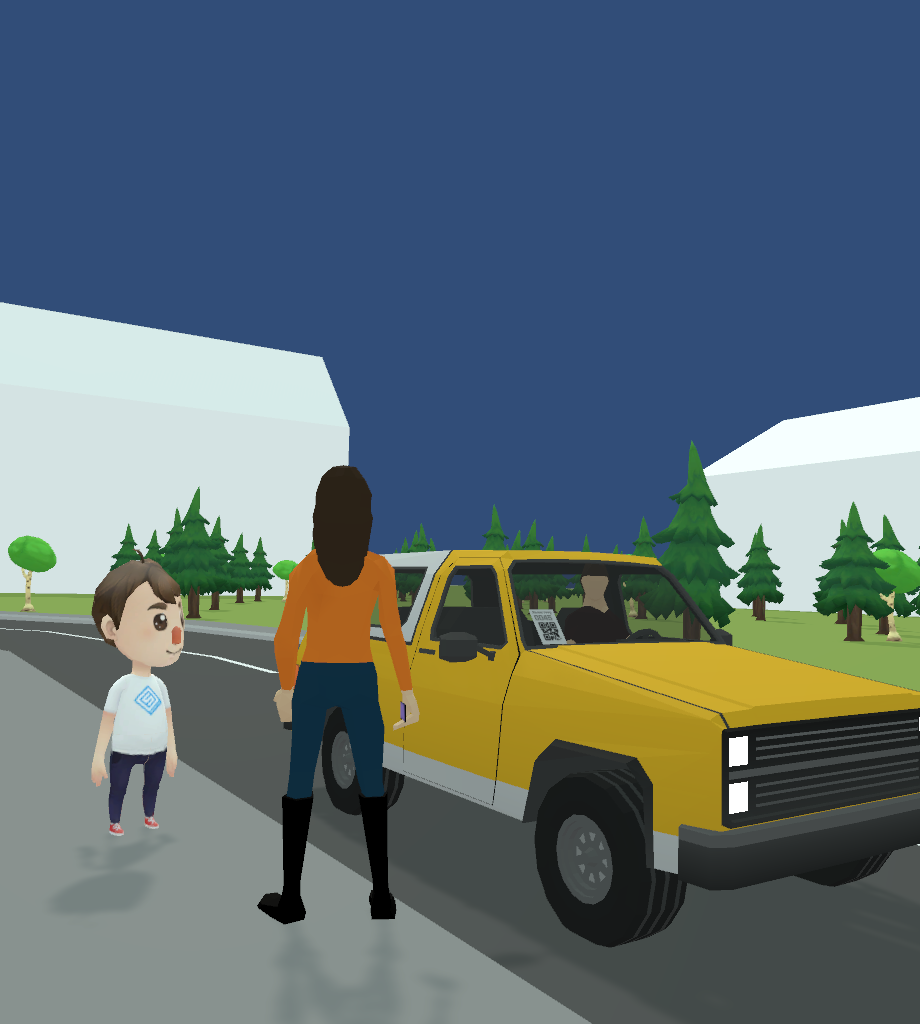 6) If everything checks out the teacher will help load the student into the vehicle. Making sure the student's seatbelt is buckled.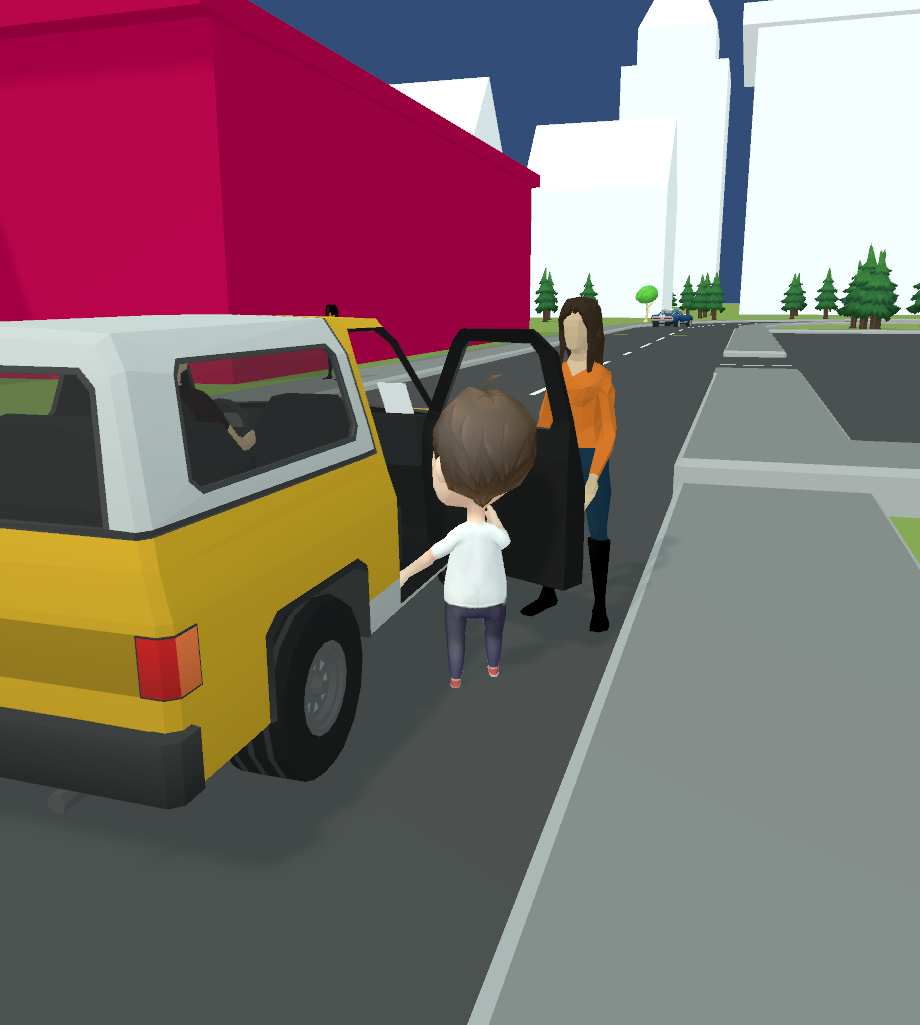 7) Finally the teacher will remove the student from the JoeyQueue Car Line Queue.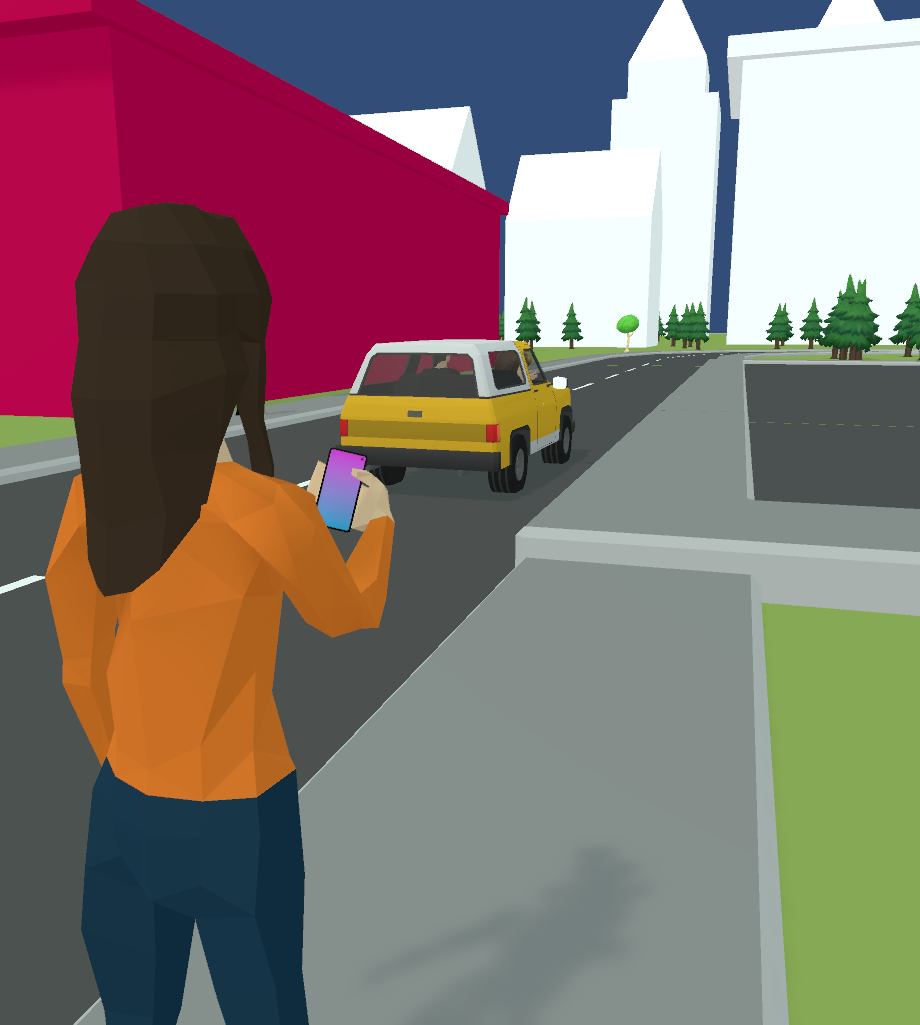 Note:
Faculty members in pickup areas are responsible for placing students into vehicles. This means they are the last line of defence in keeping students safe. This means physically keeping students a safe distance from moving vehicles as well as ensuring that students are always placed up by the correct adults. Never place a student in a vehicle if something feels off, have the guardian park and check the student out through the main office.
© JoeyQueue 2022 © AdventLabs Corp. 2022