Help
How To... Email Vehicle QR Printouts
Overview:
Vehicle QR Printouts are critical to the JoeyQueue system running smoothly. The QR Printout allows faculty to easily identify vehicles and enter them into the Car Duty Queue.
Step 1:
Open the Navigation Menu.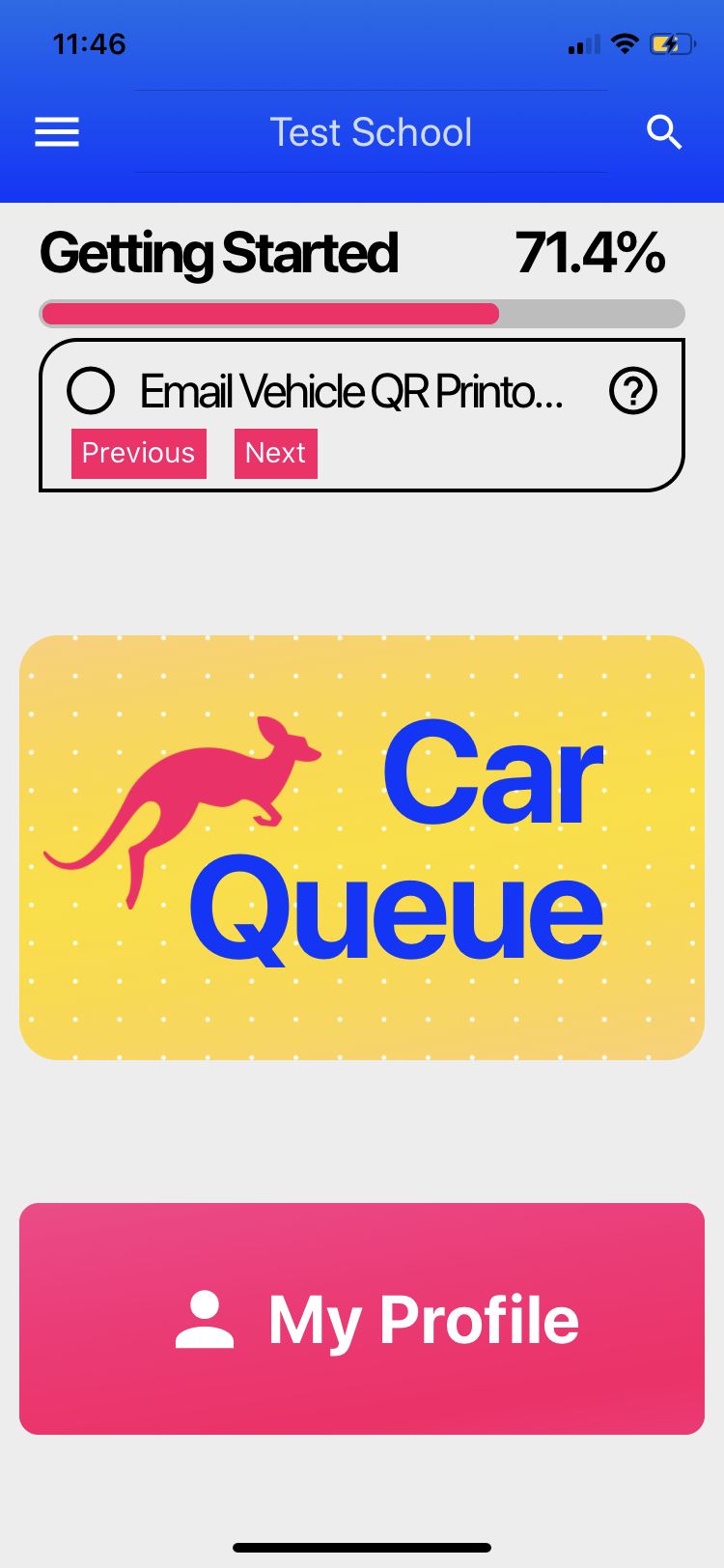 Step 2:
Navigate to the Principal Portal.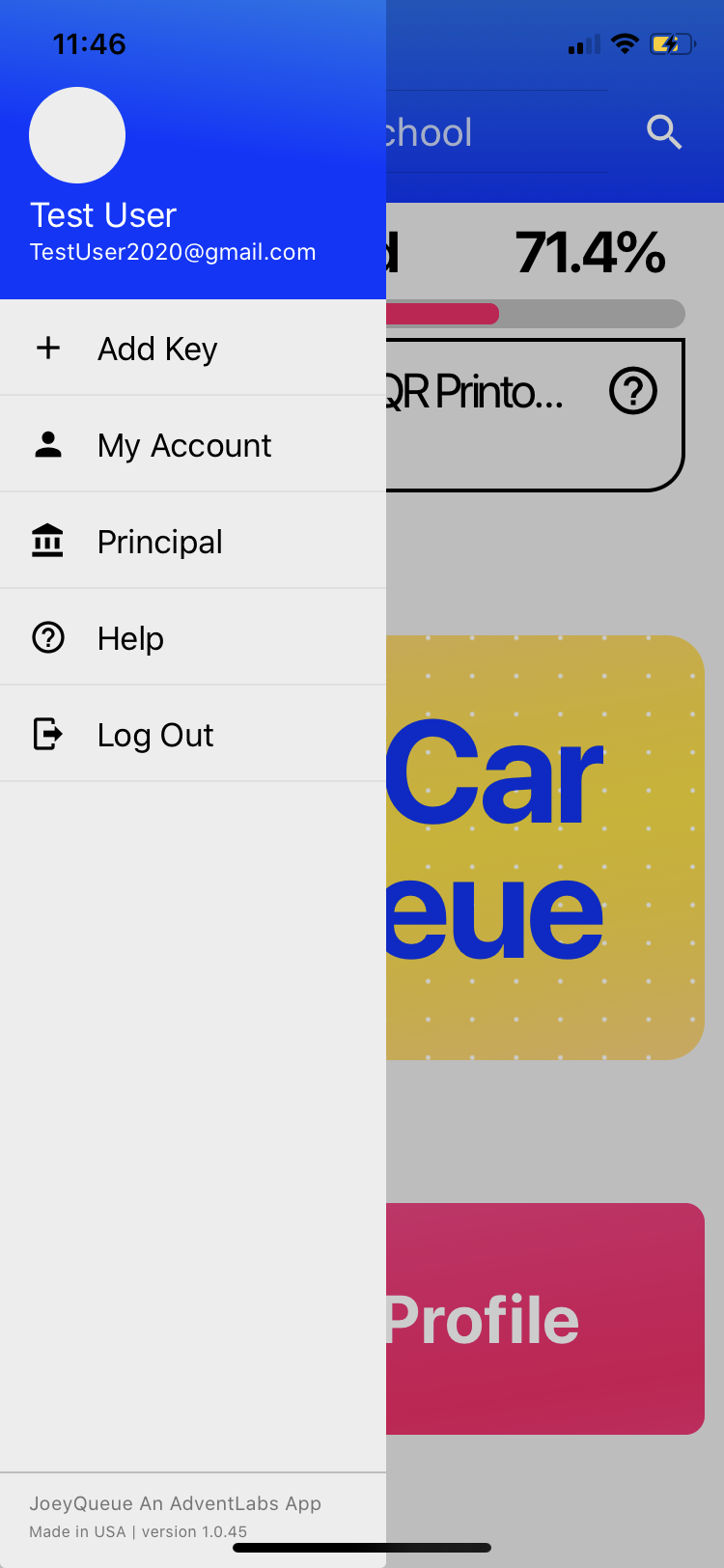 Step 3:
Under "Send myself all Vehicle QR Printouts", click Send.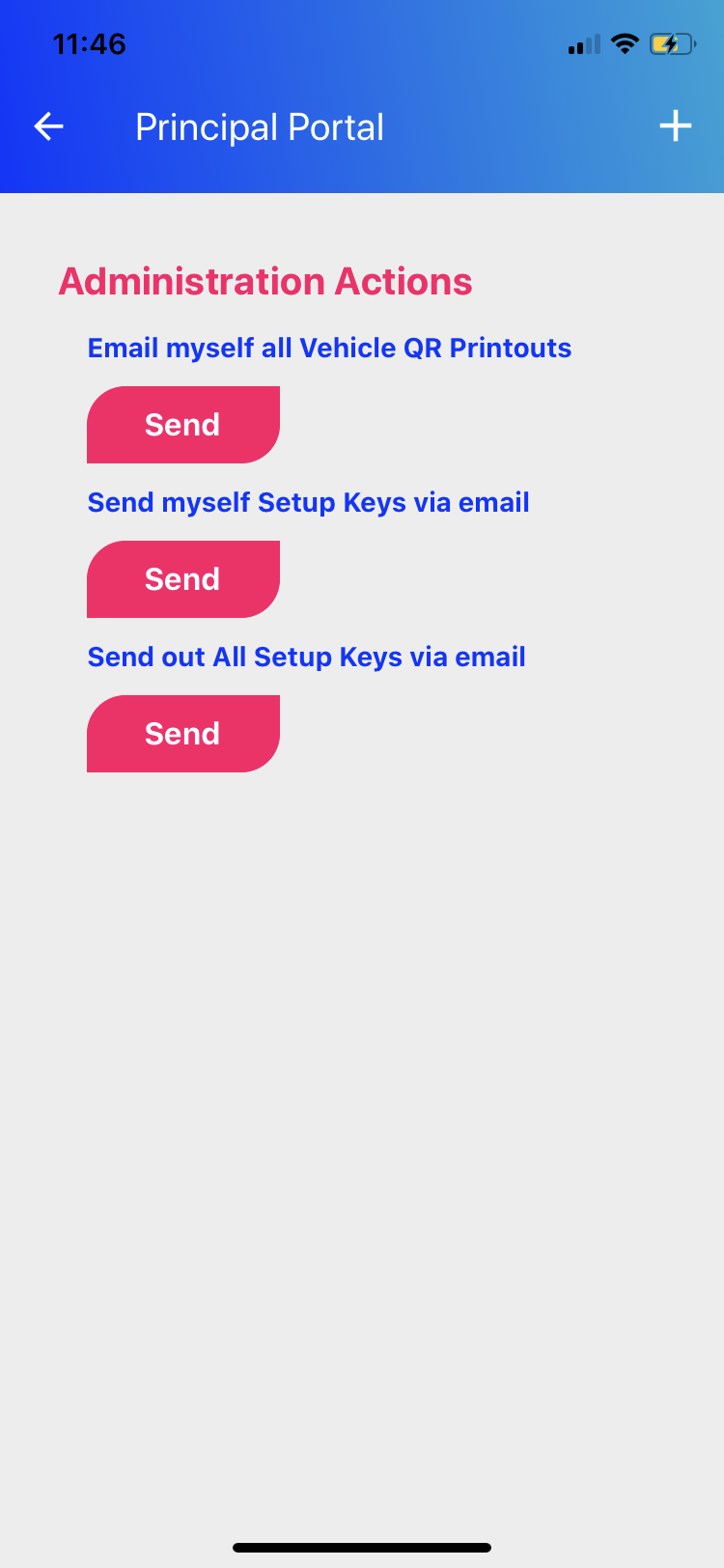 Step 4:
Click SEND. The email displayed is the email associated with your Account.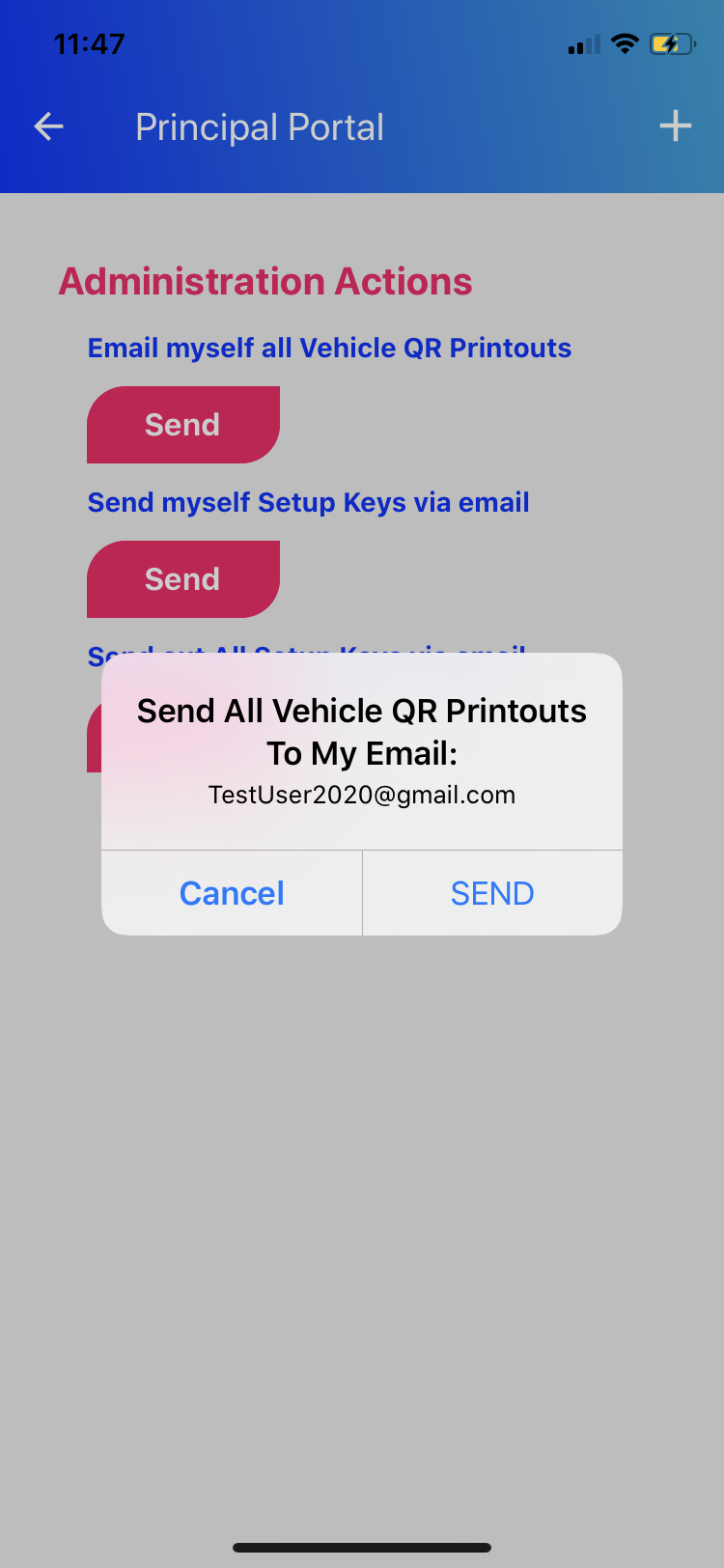 Step 5:
The system may take a few minutes to process, while this is going on the Send buttons on your Principal Portal will be disabled (grayed out).
Step 6:
Click OK. An email containing a PDF of all the Vehicle QR Printouts should be in your email inbox (email displayed in step 4).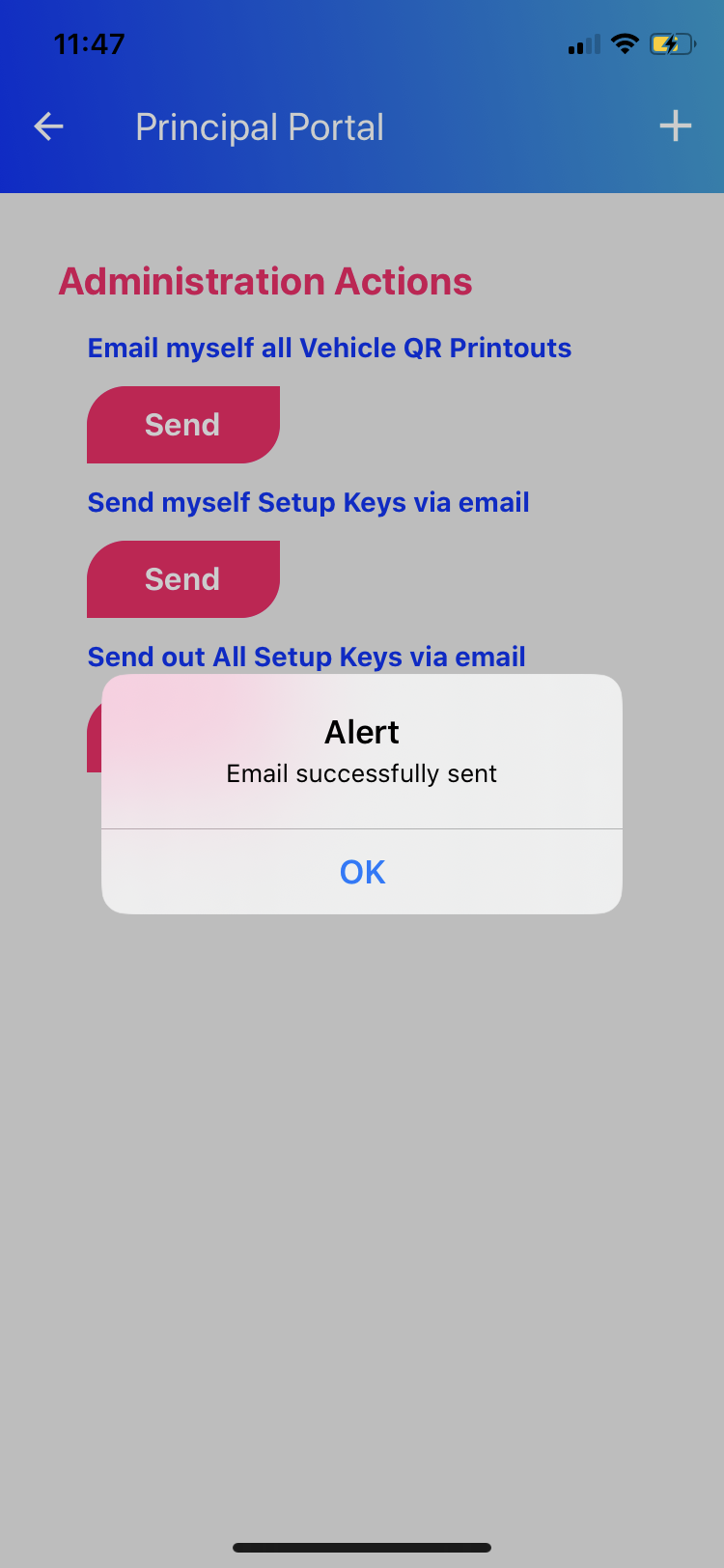 Step 7:
Each Printout page should be printed on a sturdy 8.5/11 piece of paper and distributed to its' respective Guardian. Note: a Guardian may have more than one Vehicle and they must use the correct Printout in each of their Vehicles. Using the wrong Printout in a vehicle will lead to confustion for the Faculty running Car Line. Each Printout contains the Vehicle's Color, Make, Model, Quick Pin, QR Code, and Student Name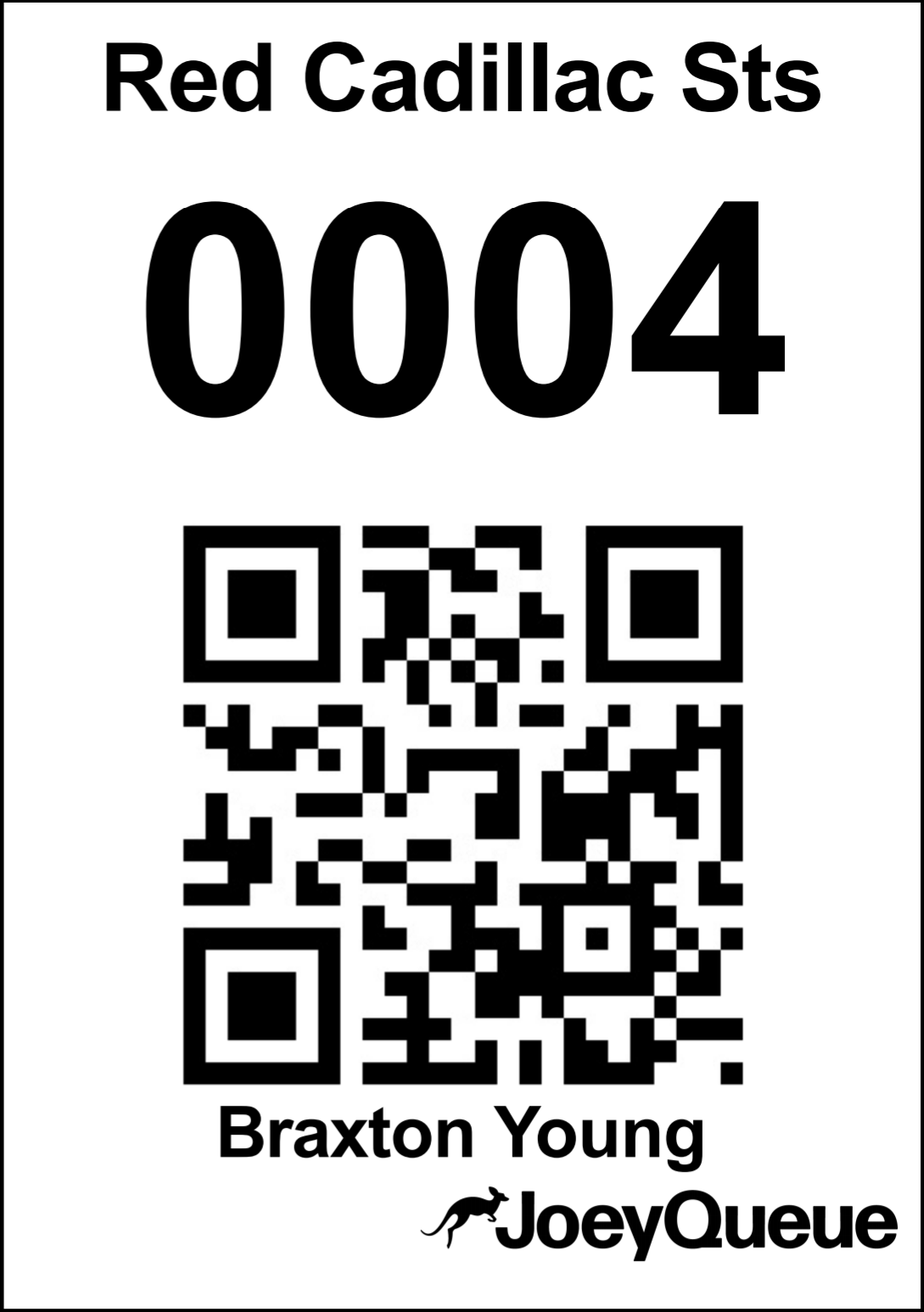 © JoeyQueue 2022 © AdventLabs Corp. 2022